The Primary Section
The Learning Experience - Awakening curiosity and wonder
The School's Primary Section provides wide open spaces that children need to run around and develop. It provides a safe and secure environment in which their mental abilities can blossom. Over and above, the gentle and considerate mentors at CSKM promote their social and emotional well being. Children grow up here as confident, well adjusted adults.
The School's Primary Education focuses on promoting the child's happiness and protecting his/her special interests. The School teaches the children to learn and love learning. Within the School, real life experiences provide meaningful and enjoyable learning.
CSKM School provides boarding facilities for primary class children thus ensuring an ideal environment for growth right from their formative years.
---
"One test of the correctness of educational procedure is the happiness of the child."
- Maria Montessori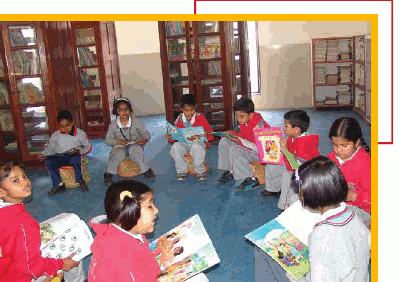 ---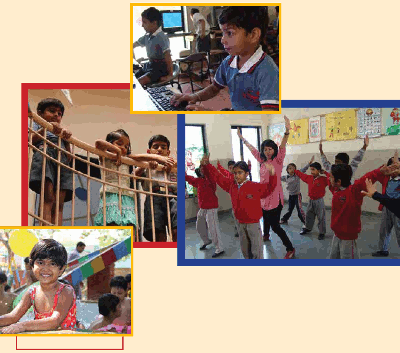 Pre-primary and Primary Teaching Programme
The Pre-primary and Primary Teaching Programme gives the children space to grow and wings to fly. It provides a child-centric environment and a humanistic approach to early childhood development.
For the children of today, the world is a playground and our programme opens up their minds to its wonders. In the crucial first stage of schooling, learning has to be linked with fun so that the child learns to enjoy it. It is most important to let the child explore his/her own world and interpret it the way he/she wants to. CSKM's Pre-primary and Primary programme takes care of this and works upon developing the child's imagination, creativity, independent thinking and values.
---
If children live with encouragement, they learn to be confident.
If children live with praise, they learn to appreciate.
If children live with approval, they learn to like themselves.
- Dorothy Law Nolte